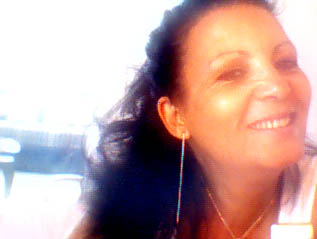 Armağan S. Karal Desem wears many hats; a trained physician (gynaecologist), an accomplished poet, a journalist, a self-rebellious writer and a well known intellectual thinker on philosophical, environmental, social and political issues in Cyprus.
Born in Lefke, Cyprus in 1954, Desem finished her early education in Lefke and later in Nicosia. During 1972 to 1978 she studied at the Ege University Medical School in Izmir, Turkey from where she graduated as a Medical Doctor; specialising in Gynaecology and Obstetrics. Following her studies Desem worked across Turkey's heartland in Anatolian cities like Agri, Bitlis as well as in metropolitan centres like Izmir and Ankara.
Living in Turkey and experiencing the culture has deepened her passions for social, political problems. The military intervention in Turkey at 1980 reserved an important place in her experiences due to her leftist political views when her tenure as medical doctor at the Izmir Municipal Medical Centre was terminated by the military regime at 1980. This has not stopped her going to the eastern cities of Turkey after being dismissed, to help the Kurdish people as medical doctor.
After her spell working in Turkey, Desem moved to London, England where she worked at the Middlesex Hospital in 1987 following which she returned to her native Cyprus.
Desem's natural empathy with the social problems in the societies she lived in stems not only because she is a doctor helping to heal people but also she is a passionate believer in standing up to injustices in society – be it social, political or otherwise. For years she has been a vociferous opponent to the political establishment in the north of Cyprus after 1974 which led to her unemployment in the "state hospitals". Desem currently has a private practice in north Nicosia as well as working on a humanitarian duty on the south side of the city since 2003.
Writing always has been in the very first place in her life. Apart from her other unpublished writings, she has numerous political articles written in the last fifteen years in the various local Turkish newspapers of Cyprus. She has a published book on "Coffee", and has another book ready to be published, on "Catastrophic Effects of Mines on Human Health`. Philosophy and politics are some of her other important concerns. Desem is also an accomplished poet and story-teller, her works published in local papers. Freedom; has been her most important theme in her life and either in her writings. She writes for the leftist Turkish-Cypriot daily Afrika and weekly Yeni Çağ.
Apart from her native Turkish, Desem speaks English, Greek. She is married and has a daughter.